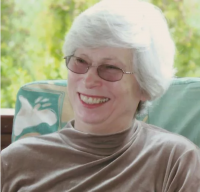 Kasia Wittie
Kasia has a cum laude Master of Fine Arts in both painting and graphic arts. Her classical art education at the prestigious Academy of Fine Arts in Warsaw and renowned Royal Academy of Fine Arts in Amsterdam honed her talent and formed her lasting respect for traditional values in art. Her works extol the beauty of life and human nature.
Kasia has an instant rapport with her subjects, capturing their charm, warmth, sensitivity, and wisdom is her great pleasure and challenge. In painting scenes from life, she strives to show the moods that vibrate between people and fill their world. She seeks not only to portray the features of her subjects but to define their inner values. Her show includes various subject ranging from ballerinas, portraiture work, city scenes and her newest additions - her Montana paintings of horses, sheep and western landscapes.
Her paintings have been featured in twelve one-person exhibitions in Poland, Holland and New York. She participated in 28 group shows in Europe and the US. She worked in Warsaw as art director for several national magazines and for Toyota Motor Poland, where she was responsible for all visual advertising. As a freelance designer, she has created 64 book covers, painted three Man-of-the-Year covers, and supervised the Polish National Tourist Agency advertising.
Kasia moved to New York in 1995 and most recently relocated to Bozeman, Montana to be near family. We're thrilled to be introducing her to the Bozeman community.
Inquire